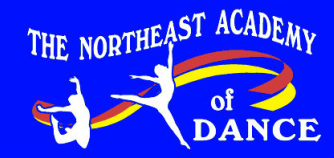 Announcing Dates for the
NEAD Summer Dance Intensive!
August 6 - 17, 2018


---
If you happen to be from Michigan or anywhere in the Midwest, you won't have to go far from home this summer to find outstanding dance instruction. Our studios are located just minutes from the beautiful, sandy beaches of Lake Huron and the lovely Au Sable River. Many students combine family vacation time with our intensive, as our program is designed to provide intense, world-class dance training in smaller class sizes. Of course, if you are not from the Midwest, we'd still love to have you join us.
Our two-week summer intensive program includes instruction in
classical ballet technique, jazz, modern and original choreography
. We intentionally schedule shorter days than some programs to provide our dancers time to mentally process what they learn each day, and to physically recover from the intensity level of the classes.
Depending on the schedule, we sometimes have openings for private instruction during the intensive. These times are however, very limited. Applicants interested in private instruction should make arrangements early, as spaces are very limited and fill quickly
. Space fills up on a first come, first serve, basLodging Information
Numerous lodging choices are available in Oscoda, including cozy cabins on the nearby beaches and friendly local hotels. All students are expected to find their own supervised lodging. Student's families should make reservations as soon as possible as area hotels and cabins fill up rapidly with summer vacationers. For more information on local hotels, other housing options, and unique shopping, entertainment, dining, and attractions, please click the following link:
www.oscoda.com
.
Application and Admission to NEAD Summer Dance Intensive
Interested non NEAD students should print and fill out an application form.
​You will find a printable application link at the bottom of this page!
Mail form with a $15 dollar application fee (checks/money orders only please) made out to NEAD. The application fee will be applied towards tuition if the student is accepted.
Send mail to:
Northeast Academy of Dance
Attn: NEAD Summer Dance Intensive
P.O. Box 681
Oscoda, MI, USA 48750.
Our Summer Intensive enrollment is limited. Admission is at the director's invitation/discretion. Once we have reviewed your application, we will contact you within two weeks to let you know if you have been accepted into our program.
Can't make it during these dates?
The Northeast Academy of Dance can schedule private or small group (3 person maximum) lessons during the last two weeks of June, all of July, or the last two weeks of August. You must reserve these class times in advance as our summer schedule fills extremely quickly. The fee for non-NEAD student private lessons is $85 per hour/ $100 per hour and a half. YAGP choreography and coaching are available during the summer as well; price will be determined depending on work required. Please visit our
Private Coaching
page
Have More Questions?
Please call Mr. Giuseppe Canale or Mr. Scott Heinrich during business hours at (989) 739-7955 or email us to inquire about our Summer Intensive.
Please check back to this site for more information as it becomes available.